DATES for 2024 will be Monday 15th April to Friday 19th April
Registrations for 2024 will open soon
We are delighted to be able to provide an Autumn Ballet School holiday option for all students from any ballet/dance school, aged 8 and/or Grade 2 and above, to attend a weeklong programme during the second week of the April School holidays (15th to 19th April).
Classes will run from approximately 9:00 until 4:00 pm for Seniors, 8:45 until 2:15pm for Intermediates and 10am to 2:15pm for Juniors, Monday to Friday.
Optional RAD syllabus classes – Grade 5 to Advanced 2 – (depending on numbers)
Limited number of private 30min lessons will be available with the Classical and RAD Tutors
For more information click here AutumnSchool2023  2024 Autumn School information will be up soon
SCHOLARSHIPS  
Autumn School 2024 – Juniors/Intermediates
aDvANCE Programme 2023 – Intermediates/Seniors
These were our tutors for 2023, Tutors for 2024 will be confirmed soon and may include:
CLASSICAL TUTOR – Abigail Boyle: RAD RTS, PDPTC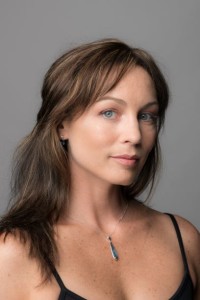 Abigail Boyle was born and trained in New Zealand, joining the Royal New Zealand Ballet in 2006. During her professional career, Abigail enjoyed dancing both classical and contemporary repertoire including the title role in Didi Veldman's Carmen, Odette/Odile in Swan Lake, Aurora in Sleeping Beauty, Myrtha in Giselle and Ada, in the Piano; the Ballet. Retiring as principal dancer from the stage in 2019, Abigail completed the RAD professional dancers postgraduate teaching certificate and launched her own coaching company, AbigailDance. She currently works as a freelance dancer, choreographer and teacher and is passionate about training and sharing her knowledge with all dancers.
CONTEMPORARY and PBT TUTOR – Kathryn Crawford: B Kinesiology, PBT, RAD RTS, PDPTC
Born and raised in Vancouver, B.C. Kathryn Crawford has been dancing most of her life.  Miss Kathryn trained at the Anna Wyman School of Dance Arts under John Ottmann, while attending various summer programs on scholarship, including the Goh Ballet Academy, Banff Centre of Fine Arts, and Ballet British Columbia Summer Intensive. Upon graduating,  Miss Kathryn was a part of the Ballet B.C. Mentor Program for 2 years, where she had the opportunity to perform featured roles in works by Emily Molnar, John Alleyne, Simone Orlando, and James Gnam among others. As a dancer, she has worked with Ballet B.C., the plastic orchid factory, Judith Marcuse Projects and had the opportunity to work with Melanie Demers, Louise Bedard and Austin McCormick while participating in the Springboard Professional Project in Montreal. Miss Kathryn's career has taken her across North America and to Asia, where she performed in the Bangkok International Festival with Move: the Company. Kathryn also had a principal role in the short dance film, 'Time Before the Light', directed by Ryan Copple. Kathryn's choreography has been featured in Vancouver at events such as Dances for a Small Stage, as well as winning awards at competitions throughout the greater Vancouver area. Kathryn recently completed a bachelor's degree in kinesiology at the University of British Columbia, focusing on injury prevention, anatomy and physiology. Kathryn is a passionate and engaging tutor who continues to dance and share her love of the art form with students.
National Character Tutor – Neroli Hunt; LTSTD, DIP
Folk Dance, being rich in integrity, is a joyous medium through which we learn about the people, their customs, history, geography, music and language. Prior to moving to New Zealand in 2001, Neroli Hunt completed her formal dance and full time teacher training in England with Margaret Dixon Phillip at Northern Dance Centre and Gaynor Owen at Merseyside Dance and Drama Centre, gaining her Licentiate Diploma in National Folk Dance with the Imperial Society of Teachers of Dancing. Having nurtured a special interest in folk dance since childhood, personal highlights include dancing at the World Folk Dance Festival in Mallorca, demonstrating English Folk Dance at the Royal Albert Hall and performing with Lublin Polish Folk Dance Company in NZ and Australia. For the past 29 years she has been privileged to share this knowledge through teaching the next generation of children, students and teachers in both England and NZ. Neroli also teaches ballet and tap in the Wellington area.
RAD Syllabus Tutor – Alina Kulikova; RAD RTS, PDPTC, Diploma of Classical Ballet
Alina Kulikova found her passion for dance growing up in Russia's deep North – leaving home at the age of 11 to train at the Komi Republic Gymnasium and College of Arts. After graduating the Vaganova system with a Diploma of Classical Ballet she moved to Moscow to work professionally for the Russian National Ballet and the Imperial Russian Ballet as a soloist.
Although classically trained, Alina has also danced Contemporary, Neo-classical and folk choreography. A career highlight has been performing the Classical Masterpieces that have inspired her in theatres around Europe, America, Africa, Asia, Australia and New Zealand.  Miss Alina is proud to share her experience and love for Ballet with the students of En Pointe.
"Ballet has taught me freedom through discipline, it has taught me about my own culture, other peoples and how we connect through Art."